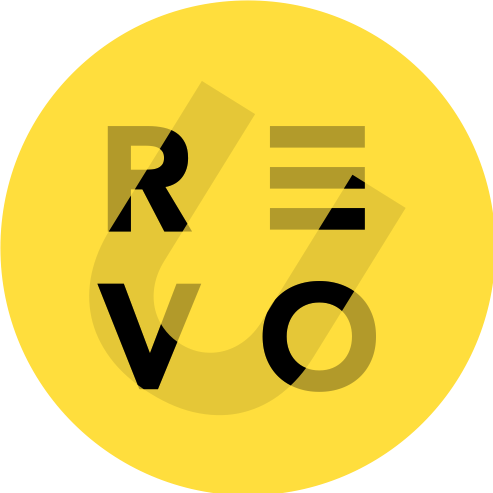 REVOU XPLORE
Introduction to Tech Sales
Belajar
best practice
Tech Sales bersama praktisi berpengalaman dan kuasai
practical skills
langsung dengan
role-play
,
GRATIS
Instruktur

Account Executive at Everplate
Ex - Merchant Acquisition at Yummy Corp
Instruktur
Adil Asvita

Human Resources Generalist at
Warung Pintar
Unlimited Video Access
Free Certificate
Weekly Demo Session
Leverage the Networking with Community
+3 Materi

+8 Video

1 Pre-course Exam

3 Exam

Personality & Analytical Test

Case Study

Sesi Live Demo

Sertifikat Digital

Akses ke Komunitas
Tes Sertifikasi & Case Study
Uji pengetahuan yang telah kamu dapat selama
course
dengan mempraktikan
case study
dan mengerjakan tes sertifikasi. Dapatkan sertifikat digital yang bisa kamu tampilkan di LinkedIn mu.
Live Demo
Setelah belajar dari video, kamu bisa bertanya sekaligus mempraktikan langsung dengan
Teaching Assistant
lewat
role-play
di sesi Demo yang
live
dan interaktif. Link utk sesi Demo dibagikan di Discord RevoU Tech Community.
Gabung di RevoU Tech Community
Dapatkan peluang baru dengan
networking
di dalam Tech Community RevoU. Perluas jaringanmu dengan bertemu
tech enthusiast
di seluruh Indonesia.
Mengapa Belajar Tech Sales?
#No Sales | #No Revenue | #No Business
Seiring dengan berkembangnya
SaaS (Software as a Service) companies
, maka posisi
Sales Professional
dibidang
tech
semakin dibutuhkan. Akan tetapi, sangat sedikit
talent
yang memiliki
skill
yang sesuai dengan kebutuhan
perusahaan
. Lewat
course
ini, kamu akan mendapat gambaran
day to day activities
yang dilakukan oleh seorang
Sales Development Representative (SDRs)
sekaligus cara mempraktikan
best practice
nya.
RevoU Xplore
Cara Belajar di
RevoU Xplore
Ikuti langkah berikut untuk mengikuti serangkaian online course di RevoU Xplore:
Login dan masukan data dirimu dengan mengklik tombol "Daftar"
Bergabung di Discord Community RevoU (Periksa inbox mu untuk menerima notifikasi dari kami)
Selesaikan seluruh bagian dalam RevoU Xplore agar kamu bisa mendapat insight secara keseluruhan
Mulai belajar Tech Sales sekarang
Created with